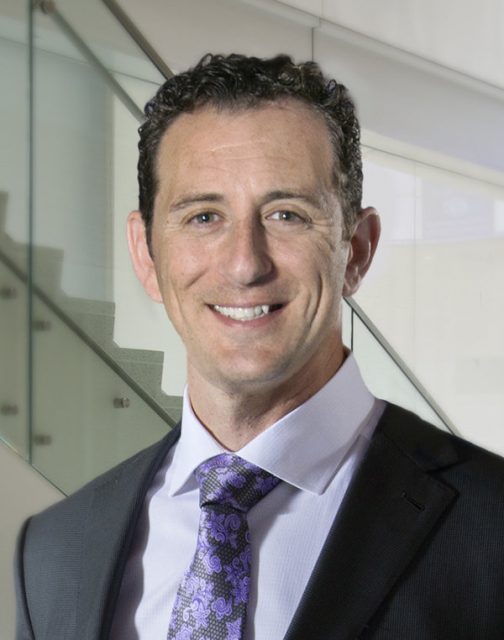 Five UB faculty members have been named SUNY Distinguished Professors, the highest faculty rank in the SUNY system. M. Laura Feltri, Jo Freudenheim, Amit Goyal, Elad Levy and Stephen Tiffany were appointed to the distinguished professor ranks by the SUNY Board of Trustees at its meeting on March 17. The rank of distinguished professor is an order above full professorship and has three co-equal designations: distinguished professor, distinguished service professor and distinguished teaching professor. The five were all named distinguished professors in recognition of their international prominence and distinguished reputations within their chosen fields. According to SUNY, "this distinction is attained through significant contributions to the research literature or through artistic performance or achievement in the case of the arts. The candidate's work must be of such character that the individual's presence will tend to elevate the standards of scholarship of colleagues both within and beyond these persons' academic fields."
Elad I. Levy, SUNY Distinguished Professor of Neurosurgery
Levy, professor and chair of the Department of Neurosurgery in the Jacobs School, is an internationally renowned expert in stroke and cerebrovascular neurosurgery, and a major contributor to the service of organized neurosurgery. Widely regarded as one of the pioneers in this field, Levy has published extensively and developed new technology and approaches that have been instrumental in helping treat people around the world with previously incurable cerebrovascular disorders.
A member and fellow of the American Association of Neurological Surgeons, the American College of Surgeons and the American Heart Association/American Stroke Association, Levy has achieved additional national and international prominence as one of 100 members of the American Academy of Neurosurgery and one of 12 members of the American Board of Neurosurgery.
He serves as secretary of the Congress of Neurological Surgeons and director of the American Board of Neurological Surgery.